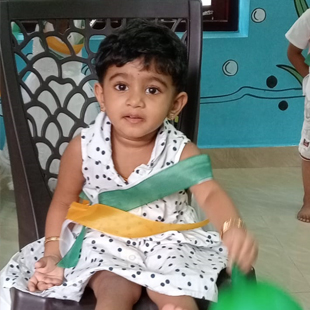 Day care 6 months +
Day Care kids are taken care of in an environment which is tailored to be felt as a home extension for kids. Your search for the safe day care Centre near you ends with KBM Kids. We are well aware of this challenge and therefore we have made adequate provisions for kids to feel at home even from their first day in school. We take them through a gradual process of training by creating awareness and time for recess.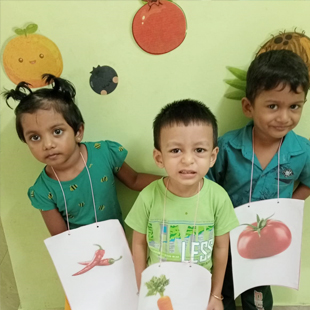 Pre-Kg 3 Years +
In Pre-Kg we aim to teach kids how to interact and be social with one another using play – way methods. We prepare kids to develop imaginative skills in all the activities the children are exposed to perform. Activities at this stage include, identification of numbers and letters, correct usage of action words and vocabulary development among others.
LKG 4 Years +
Nursery for kids comes immediately after Pre-kg where the serious learning process of a kid begins. In KBM Kids children start proper writing, reading as well as understanding the basics of every aspects of life. The Montessori Trained Staffs engage kids with each other kid for caring, sharing, and understanding various prospects and ethics of life. Kids are regularly exposed to play and study activities that ensure an all-round education which cater values and knowledge for kids. Reading words and writing of letters of the English alphabet with phonics become very essential at this early stage.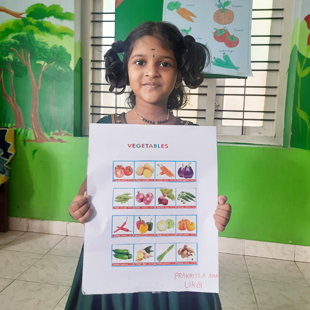 UKG 5 Years +
Upper KG offers the kids the chance to display their potentials to the next level. They are exposed to wider vocabulary and can express themselves well. They are slowly introduced to simple addition and subtraction. The combinations of primary colors to form secondary colors are even taught with play – way methods. Teachers encourage them for the readiness to learn and question. At KBM Kids, the UKG program offers a "kind, gentle" approach for each kid who is ready to enter a full day formal school.